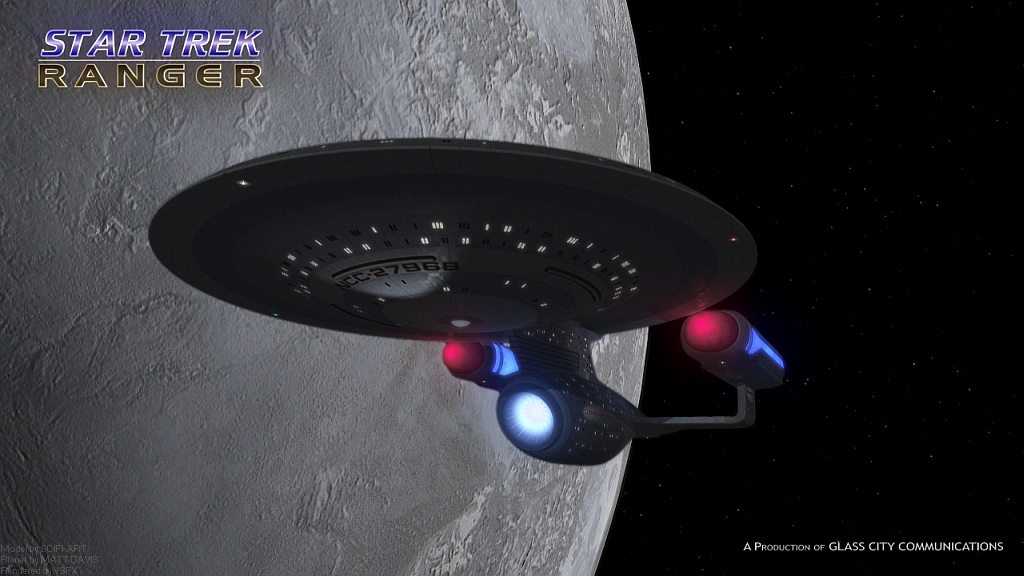 Glass City Communications is proud to announce a new independently produced Star Trek audio series. Find out more on our about page.
Star Trek: Ranger takes place during "the lost years" of Star Trek (between the time of The Original Series and The Next Generation). Star Trek: Ranger begins in the year 2328 aboard an Ambassador-class starship, the first command of Captain Michael A. Decker.
Join Captain Decker and his daring crew on a journey of discovery and intrigue. The voyages of the Ranger take us through the cold, dark, mysterious reaches of space; seeking out new worlds, defending the Federation, and fulfilling Starfleet's mission.
Find out more on about our cast. Listen to our audio releases. Then be sure to keep up with the latest developments in our blog.